You can use your Samsung Galaxy device's built-in settings to make your device's screen rotate automatically. People just need to know how to rotate the screen on a Samsung tablet. You can choose to prevent certain apps from rotating at all. These settings adjust your device's orientation to either portrait or landscape. It offers without you having to constantly rotate the phone or tablet to change the view.
Related Post: How to Unlock a Samsung Tablet
Your device comes with settings built right in to make sure your screen always displays in the proper orientation for you. If your screen is being too sensitive, or not sensitive enough. Screen rotation is very important especially when you are taking notes on a note-taking tablet or creating animation on the best animation tablet.
How to Rotate the Screen on a Samsung Tablet with builtin Setting
You can on this feature in your Samsung tablet by just doing small steps. After turning On this feature, your tablet adjusts screen rotation itself. Here are some simple steps:
Related Article: How to Rotate Screen on Laptop
For Newer Devices
Swipe down on the Status bar at the top of the tablet screen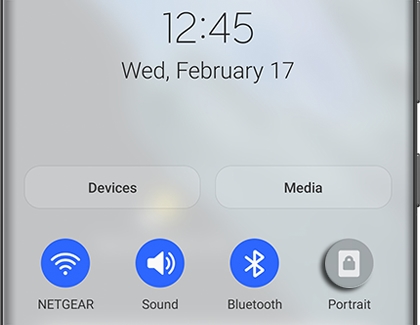 Swipe down from the top of the display to expand the quick settings menu.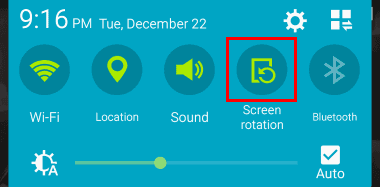 Tap on Auto-rotate and turned it On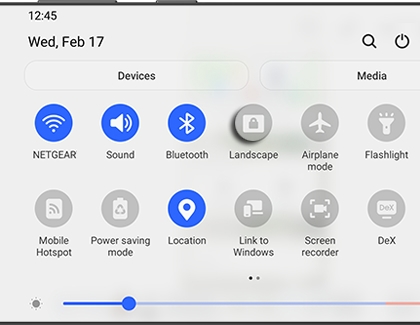 Switches between portrait and landscape orientation
Note: You can also turn off screen auto-rotation by just using the same process.
For Some older Devices
Swipe down on the Status bar at the top of the tablet screen
Continue to hold the bar and slide it down.
Now you can tap "Orientation lock". When enabled (green indicator lit), the screen will lock in the position you have it. When disabled, the screen will flip between portrait and landscape views.
Hopefully, this guide will help you to resolve your screen orientation issue on the tablet. You can comment below to discuss issues you are facing related to the guide. Your suggestion will be welcomed also.