Do you know How to connect a PC laptop to a monitor? Connecting a second monitor to your laptop can give you more screen space. While adding a second monitor can be a costly investment. So, you can mirror your computer's display if you're looking only to extend your viewing area at the expense of additional features available on an external display.
You need to connect your laptop with a monitor or projector for many reasons. Like you are an AutoCAD design professional having the best laptop for AutoCAD the or student and want to present your project in the meeting.
The process of connecting your laptop to a monitor can be confusing. While there are several different procedures depending on the display's connection type and the laptop's capabilities, it is important to know what you have and buy accordingly. If your laptop has a DVI output and you need HDMI, then you'll need an HDMI adapter. Here we will cover some of the important things to know before connection.
How to connect a PC laptop to a monitor
To connect a monitor to your laptop, you'll need a cable that matches the video output on your computer with the video input on your monitor. If you have a newer laptop, chances are it has an HDMI out connection. Simply use an HDMI cable to connect the two devices together and your display should work immediately.
Related Post: How to Cast Zoom to Tv From Laptop
There are several other types of connections you can use, however. DVI, DisplayPort, and USB cables all work very similarly to HDMI in terms of how they operate. We recommend choosing HDMI if both options are available on your laptop and monitor.
Here are the steps PC, Laptop display to a Monitor
1. Turned Off the laptop and monitor, connect the monitor to the laptop with the Suitable cable.
2. Turn on both devices, and wait for Windows to start.
3. In the Start search box, type display settings and click Ease of Access display settings when you see it appear in the search results.
Note: You can also get Display Setting by pressing a Projection Key.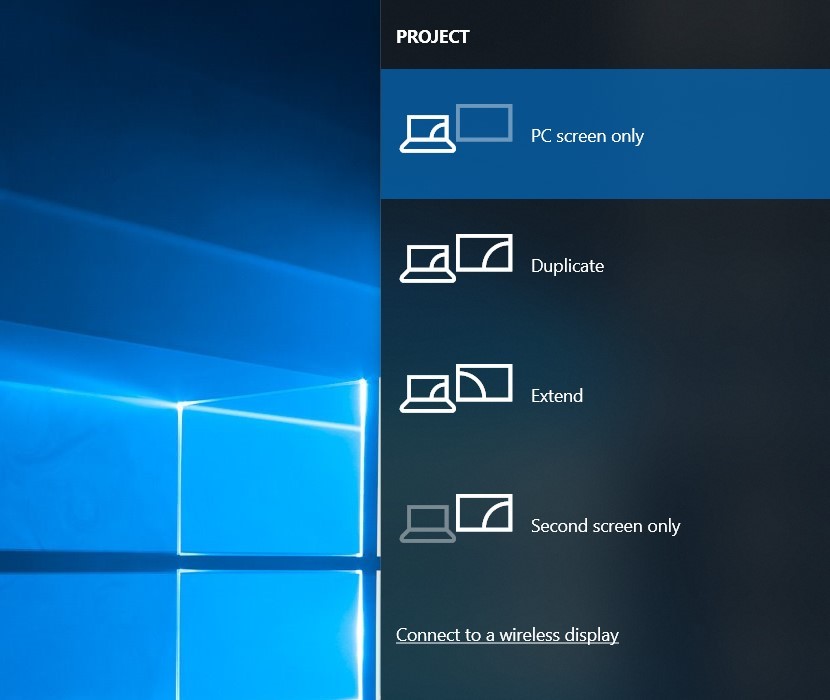 Making the connection on an Apple laptop or computer
To connect external monitors to your MacBook or MacBook Pro, simply plug the monitor into the Thunderbolt port or Mini DisplayPort on your Apple computer. You can use any branded monitor and still enjoy high-resolution video from your Mac. Here's how to do it.